OPERATIONAL LIABILITY
INSURANCE 15 000 000 ZŁ
About us
The Transmid company has been present on the market for over 20 years. We specialize in professional packaging, relocation and installation of machines and devices that are the basis of the operation of production plants. We move devices inside industrial halls, as well as between plants located in different places in the country and even Europe. We also unload new machines supplied by manufacturers. We pack and load devices intended for sea and land transport. If necessary, we also disassemble large machines and scrap them. With our help, you will carry out a comprehensive relocation of an industrial plant. This service includes disassembly of the equipment, its transport and reassembly at the place of destination along with the connection of utilities necessary for operation.
Many years of experience in the industry combined with extensive and constantly updated technical knowledge in the field of available transport solutions allows us to provide services in many industries.
By improving the quality of our services, we implemented the PN-EN ISO 9001: 2015 quality management system in 2021
We invite you to familiarize yourself with our offer and to contact us. We are happy to answer all your questions.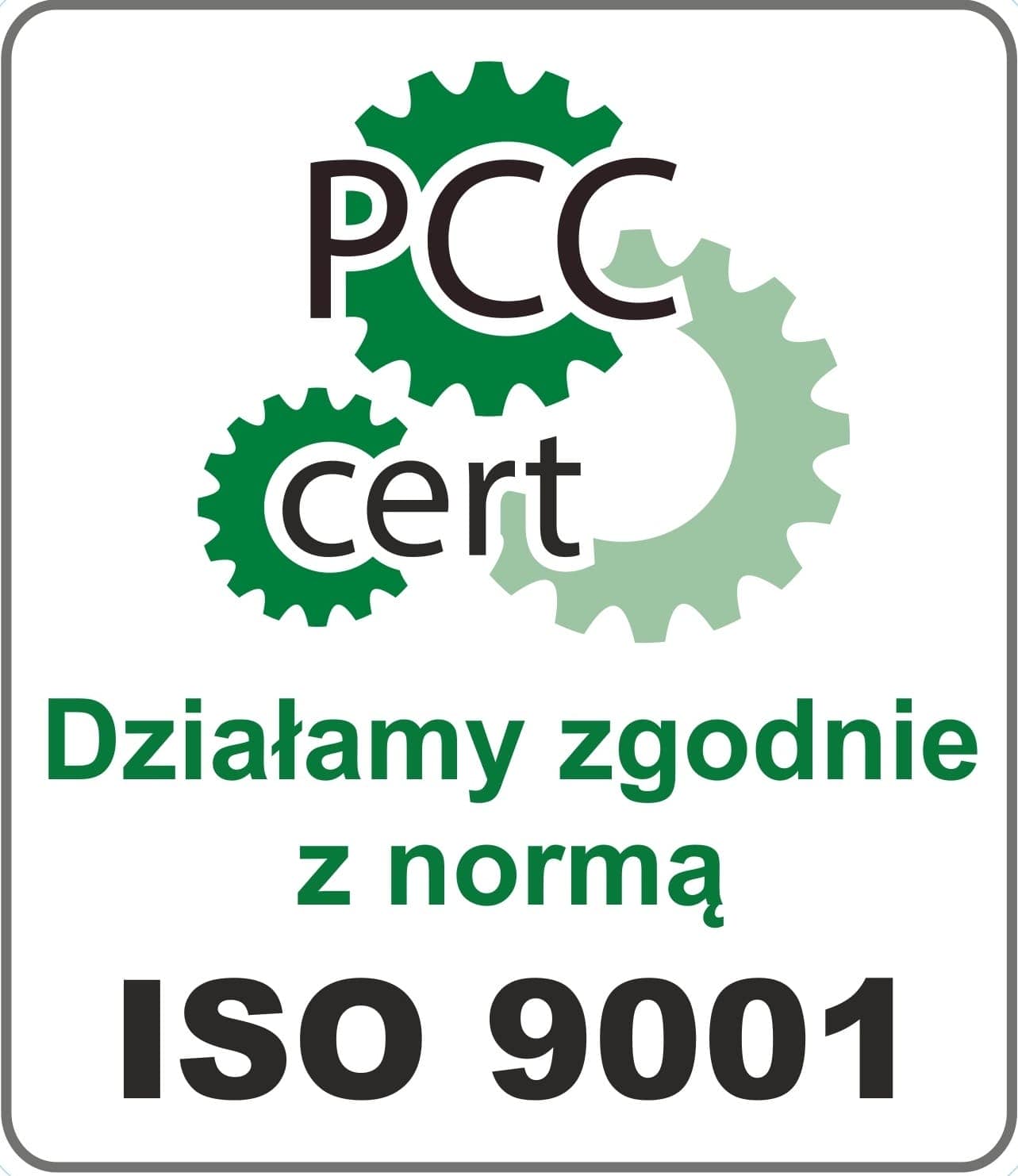 Machinery relocations
Zakres oferowanych przez nas usług obejmuje zarówno transport poziomy, jak i pionowy – także w przypadku występowania znacznej różnicy poziomów. W razie potrzeby transportujemy maszyny po schodach lub wstawiamy przez okno. Posiadane rozwiązania i urządzenia tj. suwnica, rampa transportowa, podesty, wózki, transportery rolkowe, lewary, podnośniki hydrauliczne i poduszkowe pozwalają nam na realizację różnego typu zleceń o zróżnicowanym poziomie skomplikowania i wadze urządzeń dochodzącej nawet do 70 ton.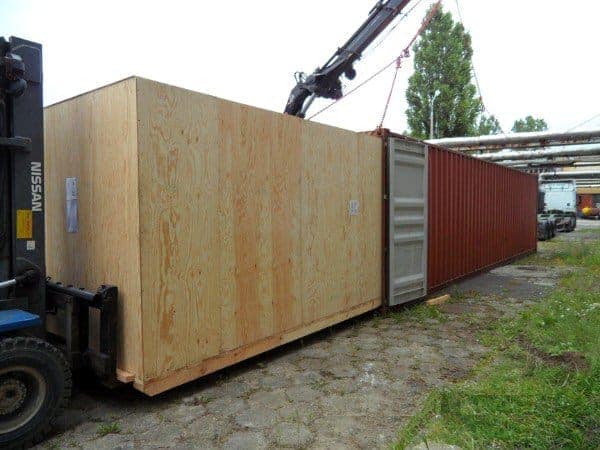 Export packing service
Pakujemy maszyny, urządzenia oraz inne powierzone nam mienie we własne skrzynie, oraz na palety wykonane z pełnego drewna, sklejki lub płyty OSB. Dzięki temu ładunki są doskonale przygotowane zarówno do transportu drogą lądową, morską, jak i lotniczą. Rodzaj opakowania każdorazowo dobieramy do rodzaju planowanego przewozu, jak również oczekiwań i wymogów kontrahenta. W asortymencie mamy skrzynie pełne, skrzynie ażurowe, skrzynie przeznaczone do transportu lotniczego oraz morskiego, jak również konstrukcje wykonane z drewna i stali do przewożenia zleceń o nietypowych kształtach.
Transport services
Nasze przedsiębiorstwo oferuje również usługi transportu drogowego na terenie całego kraju. Dysponujemy pojazdami o ładowności od 1 do 25 ton. Większość naszych samochodów jest dodatkowo wyposażona w dźwigi HDS. Dzięki czemu zarówno załadunek, jak i rozładunek powierzonego nam towaru nie wymaga stosowania żadnych dodatkowych urządzeń. Decydując się na zlecenie transportu naszej firmie, klient ma na bieżąco dostęp do informacji o przebiegu realizacji jego zlecenia. Dzieje się tak dlatego, że każdy z wykorzystywanych przez nas pojazdów wyposażony jest w nowoczesny system nawigacji satelitarnej GPS. Nad bezpieczeństwem przejazdu czuwa również zespół wykwalifikowanych logistyków.

TRANSMID Sp. z o.o.
ul. Nowy Służewiec 1
01-699 Warszawa