Export packing service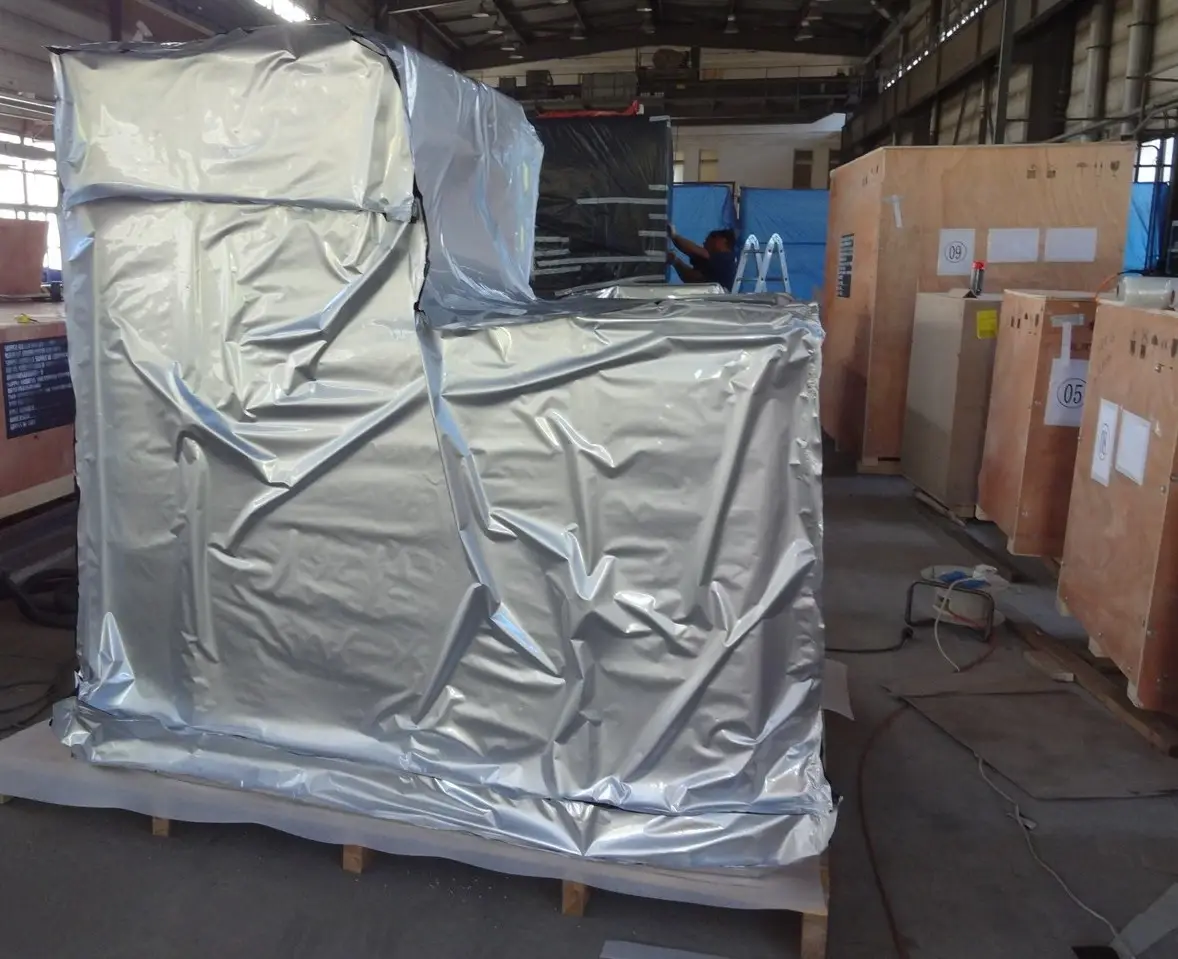 Wooden elements, from which our packages are made, undergo the process of fumigation in
order to eliminate potential pests, accordingly to international phytosanitary standards for wooded exported packages which are described by the ISPM 15 rule. The quality of wood used to packing is confirmed with heat treatment certificate and
meet phytosanitary requirements in accordance with International Plant Protection Convention.
Individual manner of packing is formulated for every packed item which is adapted to specific load requirements and take into consideration externals
conditions in course of transport. Very important is proper choice of package for item which is transported by sea. It has to protect an item against mechanical damages as well as influence of atmospheric conditions prevailing during transport, i.e: high humidity in combination with considerable salinity, changing climatic zones, temperature fluctuation. In order to provide optimal protect during transport we use following types of protection:
-vacuum packaging in aluminum foil
-anti-corrosion packaging in VpCl foil
-anti-corrosion protection of VCI with spray painting
-protection against mechanical damages by different types of foil, including bubble pack, sponges, styrofoams, foams, moisture absorber and safety belts.
To protect an item inside the container we use special wooden constructions, airbags, strips and safety belts, non-slip mats and other sells lashing equipment and thanks to them we can assure protection of transported load.
On client request, for purposes of control, we put indicators monitoring load's incline and jolt during the transport, informing about possible jolt, overturned or dangerously inclined of item during transport or reloading.
According to transport demands and particular recommendations of client, on every package we put appropriate designations in form of pictograms concerning the way of treating, storing and transporting of item situated inside package as well as appropriate dimensional and gravimetric determinations and descriptions of addresses.