Through a window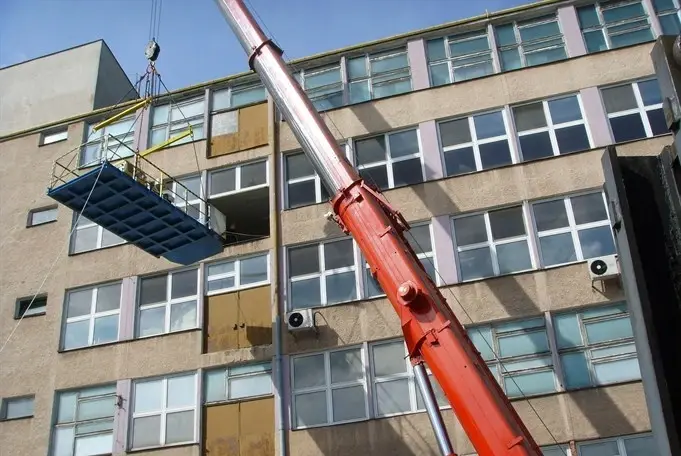 The Transmid company specialize also in vertical transport even by considerable levels differences .
We offer you services like putting machines, devices and other loads even cars into the buildings through the windows or through other technological building holes.
We make this kind of works by using three methods:
With moving platform
We have moving platforms that are used to move machines and vehicles weighing 8 tone on different levels without any limitations of lifting height. The only limitation is the range of crane on which the load is hanging. Moving platforms were designed by constructors who specialize in designing of steel constructions. This solution is particularly recommended with vertical transport of fragile loads such as: medical, laboratory or printing devices. These devices are lifted on moving platform and thanks to that the risk of damage caused by the direct hanging of crane is totally eliminated. Short time of doing works which reduce the costs of services is additional advantage of this kind of solution.
With stationary transport ramp
The transport ramp, which is available in an offer of Transmid Company, moves loads with weight even up to 30 tone. The configuration of this device can be changed which enable putting elements into buildings when the difference of levels reach from 1 to 10 meter. It is used when very heavy elements with weight over 8 tone are moved into the building or in case of considerable number of devices when the ramp is used during many days.
With special PALFINGER 66000 crane with additional Fly-Jib
Our car park consists of truck with PK 66000 crane which is equipped with additional Fly-Jib that can be arranged in perpendicular position towards the main crane arm. Thanks to this function and hydraulic control of overhang there is a possibility of putting load that is hanging direct on crane through the window.