Transport services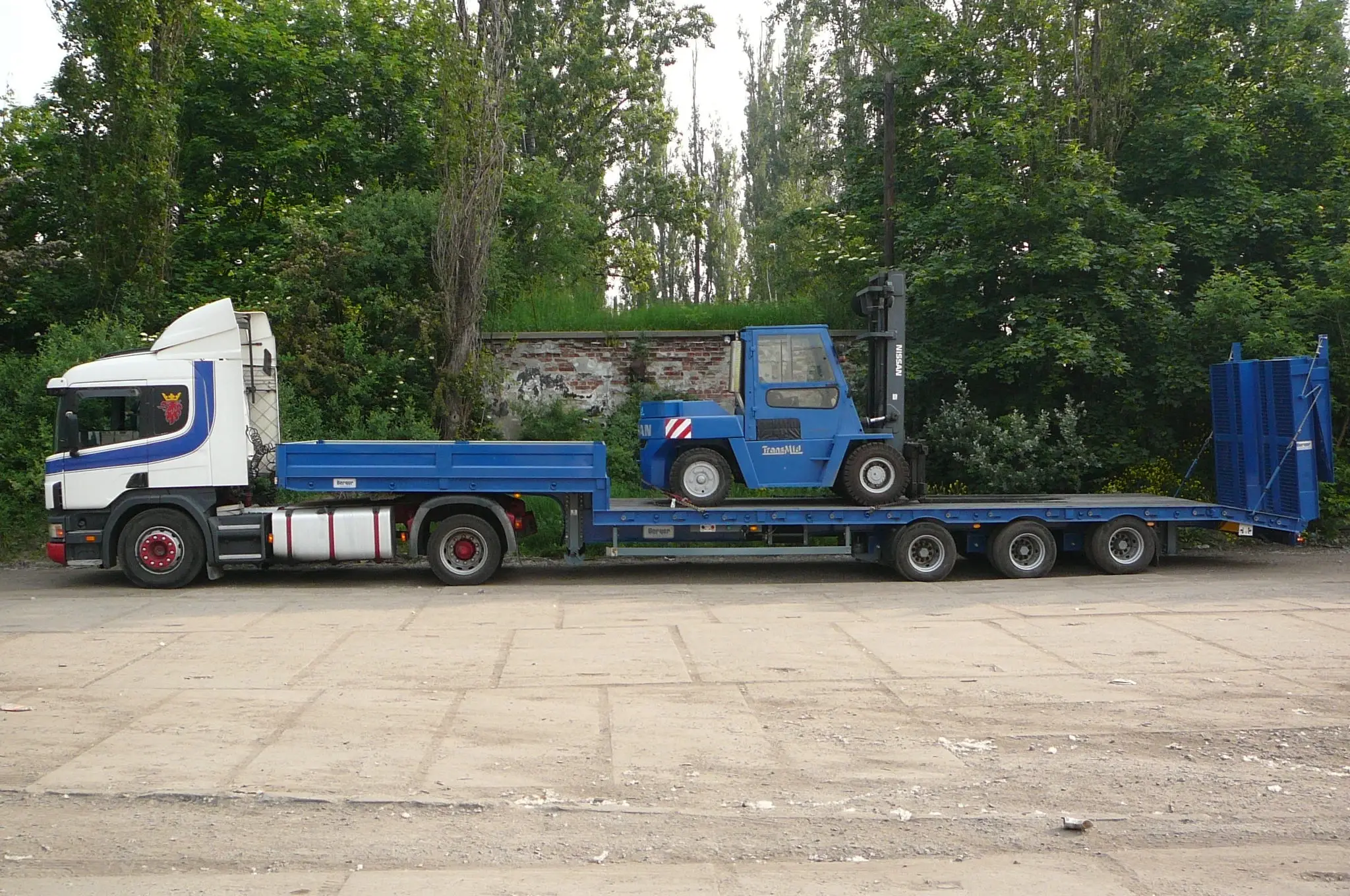 The Transmid Company provides in Poland road transport services with trucks with a capacity of from 1 up to 25 tons . The majority of our trucks is equipped with truck crane, which enables the loading and unloading of transported goods without the necessity of additional equipment.
We have in stock:
Truck equipped with a truck crane with capacity from 6 up to 10 tons and truck crane capacity from 2 up to 15 tons – the range of crane is 25 m
car units: a truck with truck crane and a trailer with a capacity up to 20 tons
Car unit: a semi-trailer truck and a MEGA trailer of 13.6 m and with a capacity of 25 tons –a tarpaulin with the possibility of transporting goods up to 3 m high
Car unit: a semi-trailer unit and a low-loading semi-trailer with units for transportation of construction machinery.
Delivery cars with a capacity up to 1.5 tons
For providing you the optimal mean of transport matched-up to your need, we encourage you to get acquainted with the specification of our vehicles in the tab "Fleet" where you can find all necessary parameters or contact our representative.
We specialize in:
Transportation of Machinery and units with trucks equipped with truck crane.
Transportation of construction containers and unloading with truck crane
Exhibits' items, sculptures and monuments transportation
Transportation of glass for building purpose
Transportation and installing of advertisements using truck crane
Transportation of building materials and steel constructions
Transportation of building machinery with low-loading vehicles
Loading and unloading of goods, materials, devices and machines using cranes and forklifts
Trans-shipment of goods, materials, devices and machines in our or client's storage and organizing supplies in the fixed time.
Assembly works using truck cranes
Trucks rental for building works
In order to provide our Clients with a constant access to information on the realization of their order we equipped each vehicle with a modern GPS satellite navigation system. Moreover, a team of qualified employees of the Transmid Company takes care of the security of cargo and fulfilling the Client's requirements.
The company Transmid has the Civil Liability insurance appropriate for a transporter to the equivalent of 5 000 000 zł.